Download Label Maker Professional Free Trial
Click the button below to download the free trial version of Label Maker Professional and get started making and print your labels.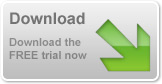 File Size: 1.99 MB
System Requirements:
Mac OS X 10.3 and later, (Snow Leopard Compatible)
512MB of RAM
Note: Label Maker Professional for Mac is currently NOT supported on the Mac OS X 10.7 (Lion) operating system.
Important Note:
Please drag the iWinsoft Label Maker Pro folder from the .dmg file to your Applications folder. When you start the program from .dmg, it's write protected, so the product can't create and save your database. including address book.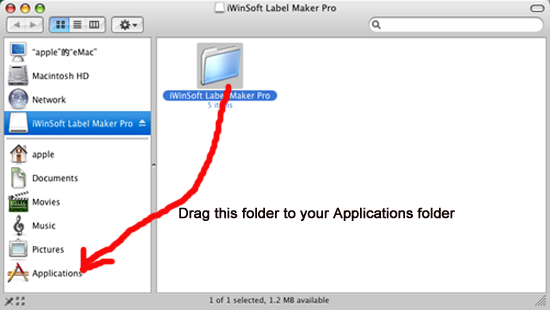 After your download has finished, simply install Label Maker Professional like this:
1. Double-click your DMG image file (Label-Maker-Professional.dmg) to mount it.
2. After the Disk image window open and you seen the iWinsoft Label Maker Pro folder. Drag the
"iWinsoft Label Maker Pro"
folder to your Applications folder.
3. Go to your Applications folder and start Label Maker Professional.
Don't use a Mac?
This software is also available for
Windows
Benefits of Purchasing:
Fully functional and unlimited version.
Free updates
Secure on-line ordering
Professional results With Your Own Style.
Instant key delivering and unlocking.
Can we help? Please
contact us
if you need assistance.
comments powered by