The product allows direct to a CD/DVD printing on Epson printers supporting this feature. To start printing to CD/DVD, select the Epson Direct to Disk option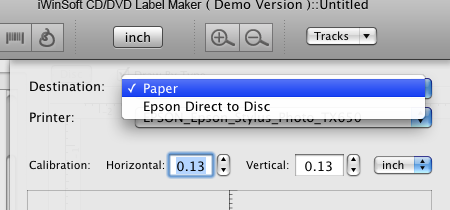 and click Print. The iWinSoft CD/DVD Label Maker will start initializing Epson direct to disk printing.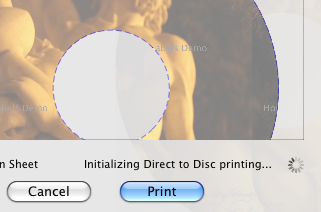 After this process finishes, the standard Print dialogs is opened.
Please make sure that Media Typeis set to CD/DVD.